Aurora is an independent space consultancy and services provider combining experience and innovation
Earth observation, telecommunications, navigation constellations, interplanetary and astronomical missions, manned space missions, facility management, education & communication
We have been supporting a large array of missions since 1995.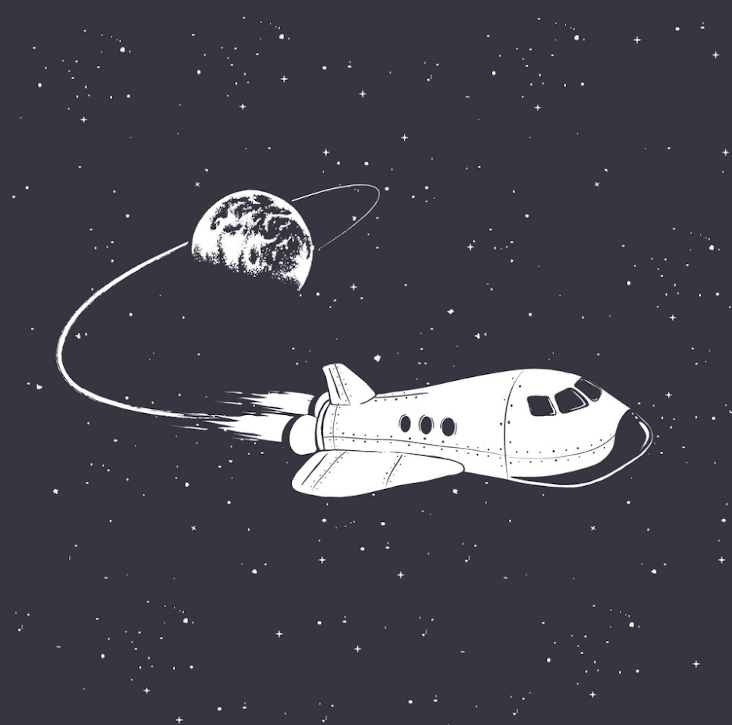 1
Our Business
is driven by customer satisfaction and our employees' happiness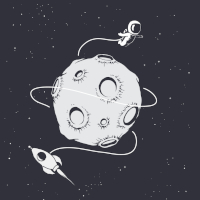 2
Our formula for Success
is to encourage Aurora employees to reach their full professional potential, consequently ensuring our customers achieve their best results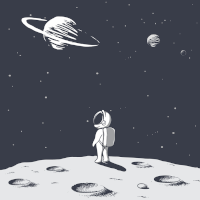 3
Our Mission
is to make the dream of Space real with our passion and applied knowledge
Graphics © mirquurius artist
Our Group's shared Vision
---
We help Earth benefit from Space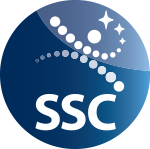 Discover all what Aurora can offer and how we can support your business
Aurora's Values
---
A set of common characteristics, core beliefs, and moral codes, to support and guide us in our day-to-day actions and decisions
Knowledge & Competence
---
Knowledge is what you know. Competence is knowledge put into action. At Aurora, we take care of both of them by committing to the continuous development of our employees. Training and challenging work offer the perfect combination to reach your full professional potential and achieve your personal career goals.
Proactiveness
---
Taking active responsibility for our business and anticipating rather than waiting. We are all encouraged to actively take part and demonstrate this value on a regular basis. We want to solve problems before they happen…it's a kind of magic ;)
Passion
---
Well, this is easy because we simply love what we do!
Of course, change to maintain passion is also very important as part of your career growth.
Honesty, Trust, Respect
---
Ethical principles are leading our actions. Integrity, truthfulness, and openness are characterising our business relationships. Respect is what we provide to and receive from our customers and our employees.
Freedom
---
At Aurora, we do not have a non-competition clause in the employement contracts. We are a strong believer in granting our employees the freedom to move within the space industry without any constraints. We like to foster a happy and motivated workforce!
Be a Dreamer
---
Because... "The future belongs to those who believe in their dreams." – Eleanor Roosevelt
Diversity & Inclusivity
---
Diversity and inclusivity are key requirements for the success of our business, in a professional as well as a social context. With our international working environment of 25+ nationalities, we strongly believe that all of the different cultures enhance our company, bringing to it a cultural richness and dynamic that is unique! Everybody is welcome in Aurora!
Responsibility & Sustainability
---
At the SSC Group, we help Earth benefit from Space. We strive for a long-term sustainable development for the benefit of our customers, society, environment, and our employees. As a serious and responsible corporation, SSC Group maintain a high quality and ethical standard in all its undertakings.
1995

Aurora is founded

The history of Aurora Technology starts in 1995 with our Managing Director and company founder, Alex Jeanes. Based on his experience in supporting both ESTEC and ESOC working on the ISO satellite Telecommunication Systems, XMM-Newton requirements and verifications, and INTEGRAL science mission planning system, Aurora Technology started supporting the Space Science Directorate at ESTEC. First employees hired were Kevin Galloway working as an engineer and Diane Barton, who worked to support the HR administration. They are still Aurora employees! The business model was to supplying engineering and software consultancy services.

2002

Delivering quality instead of quantity

Over the years, the company had a steady growth, contributing to the success of several ESA missions. Due to Alex's familiarity in Space Science, we mainly recruited Scientists – at that time working in ESTEC. Aurora had a competitive advantage as they started to establish themselves, being more focussed on delivering quality instead of quantity, also having a low overhead, which was attractive for the customer.

2008

Aurora and LSE join forces

When in 2006 a large part of the Science Directorate moved to ESAC in Spain, Alex decided to focus on working full time in Aurora management, giving up his technical role. At that time, there were approximately 15 people in the company. Around this time, it started to become clear that ESA preferred doing business with bigger companies and in 2008 there was a first collaboration with LSE GmbH to compete for the frame contract. LSE GmbH was acquired few years before (in 2004) by SSC - Swedish Space Corporation. They had heard of Aurora's good reputation and approached Alex to join forces. This resulted in Aurora becoming Prime in EOP and winning 10 extra manpower, a huge success and instant growth! Aurora at this time enjoyed a very good reputation and a name for being responsive, fast and professional for both the client and employees working onsite

2010

Aurora enters in the SSC Group

After the numerous successful collaborations with LSE GmbH – Alex sold the company to them in 2010. He explained that selling your company is much easier when you don't need to market or promote to potential buyers. Alex remeined as Managing Director of Aurora, which now became a subsidiary of SSC.

2015

Let's focus on business development

Aurora was now a company of about 36 people. Since the foundation of Aurora, Alex had recruited and hired everyone in the company but - after approximately 20 years - it was time to handover this role. Davide Starnone was hired as a Business Development Manager. He joined in November 2015 bringing to Aurora the right mix of engineering technical skills and managerial experience. Davide became very quickly successful in growing the business of the company even more.

2017

Embracing a new business strategy

When Aurora was founded, the main aim was maintaining a steady growth and keeping the company's good reputation. However, as time has passed new developments within ESA resulted in new strategies for Aurora. Although Aurora had always had strong links to ESA 's Science and Earth Observation Directorates – it became clear that to grow, Aurora would need to penetrate other domains within ESA. To facilitate this new strategy, the company teamed up in a Consortium with ATG Europe and Telespazio Belgium, embracing a new business strategy for the EFC2 bidding process. This resulted in successfully winning the new ESA EFC2 Frame contract as Prime interface in 5 activity domains and subcontractor in all the other 20 domains. Being part of a consortium and gaining access to all domains in ESA has resulted in an exponential growth for Aurora – practically tripling the company size in less than 4 years!

2020

Becoming a key partner for ESA

Aurora continues to grow reaching approximately 80 employees at the end of 2019. Aurora's performance is the outcome of a clear strategy. We have successfully positioned ourselves as a strategic key partner for our client – the European Space Agency, offering a service which is ready to meet the most demanding engineering and scientific goals. To maintain, this incredible growth, the company has had to upgrade the infrastructure, hiring new expertise, and keeping a continuous consolidation through new processes and, innovative solutions. Nowadays, the structure of the company needs to be robust to support the overall increment of employees and the broad range of domain areas. On 17th of November 2020, the shareholders meeting appointed Davide Starnone as Managing Director for Aurora Technology, to lead the company together with Alex.

2022

More than 100!

In partnership with RHEA, Aurora successfully won the bid at ESAC, in Spain. In mid-2021, the company's size had increased to 115+ employees! Aurora was also managing subcontracting companies in both ESTEC and ESAC. The Company's Revenue is now approximately 15 M€. ESA announced that the EFC2 contract has been extended until end of 2024, giving Aurora a clear target for the future to develop an effective strategy for the EFC3. We are looking forward to the future and will do our best to keep our commitment, passion, and competence – it is important for us to keep Aurora as an excellence in the Space market.

20xx

Let's shape the future together while enjoying the journey!