To find out more about Aurora Technology, here below is our team.
Mr. Alex Jeanes founded Aurora in 1995.
As Managing Director Alex has full authority within Aurora. He is also acting as Head of Contracts and Finance, coordinating the related activities.
Via his very broad and active role, he is successfully maintaining the happiness of staff and clients.
Mr. Davide Starnone joined Aurora in 2015 as Business Manager.
Davide is Head of Sales, Recruitment & Business Development, following recruitment activity, taking care of Client relationship, employees management and key strategic proposals.
In November 2020, Davide has been appointed as Managing Director to lead Aurora together with Alex.
Ms. Tracey Londgen joined Aurora in 2018 providing senior HR and recruitment support.
Tracey is following candidates applications and supporting company business growth. As an experienced HR specialist, she is responsible of employee professional development and training.
Ms. Belén Buzzo supports Aurora Recruitment life cycle. She is proficient in numerous HR related tasks, including administration, recruitment, performance support.
Prior to joining Aurora, she has worked at Accenture on employees' career planning and development, therefore she also helps Aurora HR office.
HR, Administration & Finance
Aurora's Office
Come to visit us. Parking available in front of the office or nearby.
Our Head Office
located in Zwarteweg 39, 2201 AA Noordwijk, The Netherlands, on the entire 1st floor of the office building
---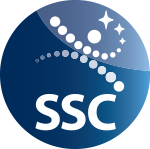 ---
Very close to our client ESA/ESTEC and our staff working there
Quality big office with additional private meeting rooms,
providing an excellent professional working environment.
---
---
---
We also have an Aurora Permanent Entity, registered in Spain
located in CL Principe de Vergara 211, 1 B - 28002 Madrid, Spain.