To find out more about Aurora Technology, or if you are interested to join the team, contact:
Mr. Alex Jeanes founded the Aurora in 1995. He has grown the business constantly and in 2010 Aurora joined the SSC Group.
As Managing Director of Aurora Technology B.V. Alex Jeanes has full authority within Aurora and is ultimately responsible for all aspects of the business.
Mr. Davide Starnone joined Aurora in 2015 providing Business Development Management and recruitment.
Therefore, your application will be followed by Davide, who is also supporting key strategic proposal and bid work as well as taking care of Client relationship and employees management.
Aurora's Office
Come to visit us.
Parking available in front of the office or nearby.
The office
located on the main road, on the ground floor of the office building
---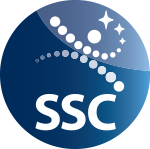 ---
Very close to our client ESA/ESTEC and our staff working there.
Quality office providing an excellent professional working environment.
Big office allowing us to expand our team.
Addional private meeting room.
---