IMPORTANT MESSAGE: Aurora moved to the new office in Zwarteweg 39, 2201 AA Noordwijk, with telephone number +31 71 532 7141.

Wins Q3 2017
2nd October 2017

Wins Q4 2017
3rd January 2018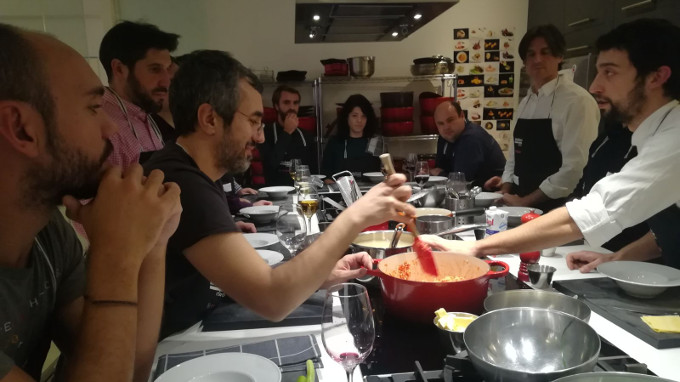 Prior to Christmas we had the Aurora company dinner in Madrid. This year we chose to prepare the first two courses ourselves with the help of the chefs from the kitchenClub.
We were divided into two groups and the cooking tasks were distributed. We were very pleased with our takes on dim sum and risotto. We were later served a delicious main course with duck and a dessert with chocolate and strawberries.
As usual everybody had an excellent evening forming a stronger team spirit and some even continued to have a follow on drink in a bar.